California Miniature
Schnauzer Rescue

Trusty, a puppy born to a pregnant Schnauzer mix we rescued, using his water bowl to cool off in the hot Palmdale summer sun.
About CMSR
CMSR is qualified with the IRS as a 501(c)(3) charity. Donations qualify for tax deductions as charitable contributions.
CMSR's federal ID number is 90-0722858.
Adopting a Rescue Dog from CMSR
CMSR checks out adopters to make sure that we are placing our dogs in homes where they will be loved and well cared-for. We require prospective adopters to complete an Adoption Application and we do home visits whenever feasible. There is a link to the Adoption Application in the last paragraph of the description of each dog.
Walter Poeth - 1943–2020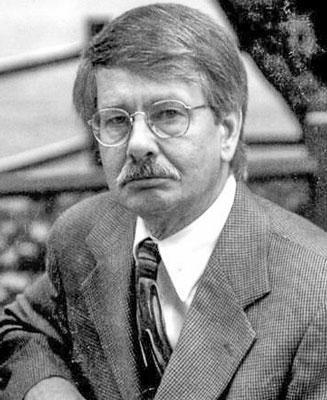 Walter Poeth was Treasurer of CMSR from its inception in 2011 until 2018 when he lost his home in the Paradise Fire. Walter had been a long time Miniature Schnauzer owner, exhibitor, and active member of the Miniature Schnauzer Club of Northern California. By the time he lost his home, Walter was in poor health, so he decided to move to the Syracuse NY area to live near his brother.
Walter passed away on February 9, 2020. Here is his obituary, which was published in the Chico Enterprise-Record on February 13, 2020:
WALTER B. POETH Magalia, CA, Currently of Webster, NY: Sunday, February 9, 2020, age 77.
Walter was an antique collector, specializing in American Brilliant Cut Glass. He also enjoyed breeding, raising, and showing miniature schnauzers.
Thanks for all your help, Walter. We miss you.
Foster Homes URGENTLY Needed
We frequently need foster homes for Miniature Schnauzers and similar dogs pending their placement in permanent homes.
If you are in northern California, please email Mary Alford at schnauzer@dslextreme.com. If you are in southern California, please email John Hoffman at cmsr@johnehoffman.us.
Donations Needed!
Rescue is expensive! Vet bills are by far our biggest expense, but there are also shelter pull fees, gas for trips to pick up dogs from shelters, and other expenses as well.
We try to save older dogs and dogs with medical problems because they are the least likely to make it out of shelters alive, but rescuing them is much more expensive than rescuing young, healthy dogs.
If you can help, we'd be very grateful. You can send us money one of four ways:
Mail a check, payable to CMSR, to our Treasurer:


Lauren Warddrip
482 Andrieux Street
Sonoma, CA 95476

Send funds by Paypal to canada@dslextreme.com. (Please check the "Family and Friends" box. That way, Paypal will not deduct a transaction fee.)
Send by Zelle to cmsr@johnehoffman.us.
Send by PayPal, but PayPal will charge us a transaction fee—click on the Paypal button:
Amazon Smile—Help CMSR when you shop on Amazon!
Buying something on Amazon? You can help us at no additional cost! Just sign in to Amazon using this link and Amazon will donate 0.5% of the purchase price to CMSR! (Amazon says the donation will be made on most purchases, except for subscriptions and certain other categories.)
http://smile.amazon.com/ch/90-0722858
Petfinder Adoption Options in Action Grant Award
CMSR is honored to have been awarded an Adoption Options in Action grant award from Petfinder in October 2016. We thank Petfinder very much for recognizing our efforts to save as many dogs as we can and to get them into great new homes.
Thanks very much also to Ryan and Nicole Birdsall for alerting us to the opportunity to apply for the grant and for preparing the grant application—as well as all their help in fostering and transporting dogs. We are very grateful to have you as active participants in CMSR.
Shelter Pets Count
CMSR is proud to participate in the Shelter Pets Count initiative which was kindly funded by Maddie's Fund. The Shelter Pets Count initiative was designed (a) to provide better information on the number of homeless pets passing through shelters and rescues and the numbers returned to owner, adopted and euthanized, and (b) to encourage shelters and rescues to make their disposition numbers available to the public. CMSR's numbers for 2016, along with less detailed information for prior years, can be found on our new Dispositions page.
Hope For Paws
CMSR would like to extend a huge thank you to Hope For Paws.
Hope For Paws has helped us rescue many dogs with broken legs and broken pelvises by paying for the surgeries on Bailey, Mia, Owen, Dory, Dickens, Sam, and Obi-Wan, among others. In addition, Hope for Paws paid the medical expenses on Bella, Bowie, and others for whom they asked our help in finding homes.
Hope For Paws is renowned in the rescue world for rescuing scared dogs in dangerous places, such as adjacent to freeways and busy streets. Hope For Paws then posts videos of its astounding rescues. You can see the videos on Hope For Paws' website: http://www.hopeforpaws.org/
A donation to Hope For Paws will help them help more animals in need.
Here is one example of the incredible rescues Hope for Paws accomplishes on a regular basis:
© California Miniature Schnauzer Rescue, Inc., 2012–2023
Last Updated: November 1, 2023