California Miniature
Schnauzer Rescue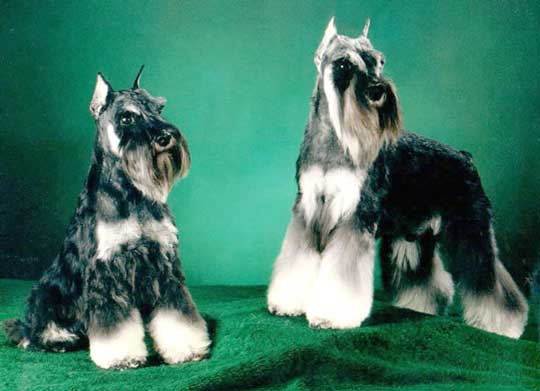 CMSR's Annual Animal Statistics
Historical
CMSR has not historically kept detailed records on Animal dispositions. We have never euthanized any dogs for space, and have only euthanized one dog for temperament problems--and then only after he had bitten several times. We have also had to euthanize a handful of dogs over the years who proved to be terminally ill when we rescued them. In those cases, we provided hospice type care as long as we were able to keep the dog comfortable with a reasonable quality of life.
We placed about 100 dogs in 2011, 156 dogs in 2012, 160 dogs in 2013, 110 dogs in 2014, 95 dogs in 2015, and 100 dogs in 2016. Our numbers have dropped a bit in the past couple of years because we have been concentrating on the most difficult dogs, often listing ourselves as the last resort for dogs if and when shelters could no longer keep them. Those dogs require more medical treatment before they can be placed, and are harder to place than are young healthy dogs.
Shelter Animals Count
In 2016, we joined the Shelter Animals Count program and began keeping the detailed statistics required by that program. A major sponsor of Shelter Animals Count is Maddie's Fund, and we are proud that Maddie, for whom the fund is named, was a Miniature Schnauzer.
Here are our 2017 statistics, through April 30, 2017:
Animal Intake

 
 

CANINE

 

ADULT

UP TO 5 MONTHS

AGE UNKNOWN

Stray At Large
Relinquished By Owner
8
Owner-Intended Euthanasia
Transferred In
19
3
Other Intakes
 
 
 
 
Total Live Intakes
27
3
Animal Outcomes

 
 
 

Live Outcomes

 
 
 
 
 

CANINE

 

ADULT

UP TO 5 MONTHS

AGE UNKNOWN

Adopted
12
Returned To Owner
Transferred Out
22
2
Returned To Field
Other Live Outcome
 
 
 
 
SubTotal Live Outcomes
34
2
 
 
 

Other Outcomes

 
 
 
 
 

CANINE

 

ADULT

UP TO 5 MONTHS

AGE UNKNOWN

Died In Care
Lost In Care
Shelter Euthanasia
1
Owner-Intended Euthanasia
 
 
 
 
SubTotal Other Outcomes
1
Total Outcomes
34
3
The Euthanized Dogs
Sadly, four dogs had to be euthanized during 2016. As heartbreaking as it is, deaths are inevitable when rescuing senior dogs and dogs with serious medical problems.
Bobby was a sweet senior Schnauzer who had a hole in the roof of his mouth due to a tumor. We tube fed him for 22 wonderful months before the tumor spread through his teeth and ruptured.
Bear was a sweet 15 year old large dog who had been surrendered to the Lancaster shelter with two other dogs who we were able to place. Bear was suffering from failing kidneys. She had a couple of pleasant months with us during which she loved to lie in the sun before she stopped eating and could not stand up.
Chucky was an elderly Schnauzer who we rescued in 2012. We had him in "fospice" for four years until his organs shut down.
Otto was a sweet senior Schnauzer who we rescued from the Orange County shelter. When we took him in for a pre-op panel before having him neutered, we discovered that he was in kidney failure. Treatment was unsuccessful and he died a week later.
Even more sadly, we had to euthanize a puppy in March 2017. Nugget was one of 3 one-day old puppies we got with their mom from the San Bernardino City shelter. All were doing well, but when they got to be 8 weeks old, Nugget became ill. Our vet determined that he had a Grade 4 heart murmur and a tumor growing under his tongue. He strongly urged us to euthanize Nugget because Nugget had too many medical problems. We reluctantly agreed. Fortunately, the other two, Falcor and Biscuit, checked out okay, are doing well, and have been adopted.
© California Miniature Schnauzer Rescue, Inc., 2012–2018
Last Updated: September 3, 2018